THE ULTIMATE FAMILY CYCLING ACCESSORY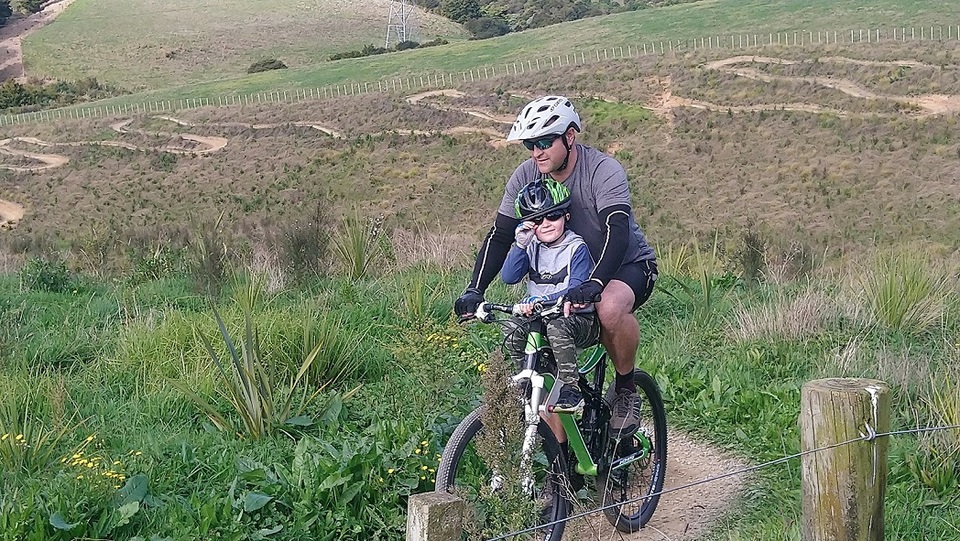 NOW EVERYONE CAN RIDE
Now the whole family can join in on the healthy and fun activity of riding a bike. Bike Buddie is the most stable and safest way to carry a child passenger with the child riding upfront and really getting involved with the cycling. They absolutely love it!

You'll have a blast pedalling around, talking and laughing with your kid on a bike and all the while it's establishing vital principals they can employ when they start to ride themselves.

Half the battle teaching kids to ride a bike is building confidence and getting them used to riding. Bike Buddie starts preparing young ones for riding by improving balance and spatial awareness.

Bike Buddie has been designed in New Zealand by experienced cycle mechanic and shop owner, Steve Anson. Steve takes safety really seriously and has personally tested and rejected any materials that didn't meet his strict durability criteria. The final design is tough, can carry up to 25kg, yet remains lightweight for easy installation and packing for family getaways!

Precious about your bike frame? Don't worry – there's plenty of soft surfaces to avoid scratching your bike and it's probably one of the easiest accessories to fit/remove. It takes less than a minute to install.